Upgrade Hope Chest ($10 off)
Upgrade Hope Chest
Hope Chest has been used by thousands of people to find over 13 million names to take to LDS Temples all over the world. Hope Chest will bring excitement and joy to your whole family as you take your own family names to the Temples.
The Family Search Person ID is used to link this purchase to you (or whomever you are purchasing it for). You can easily find the Person ID by logging into Family Search (familysearch.org). It looks like this: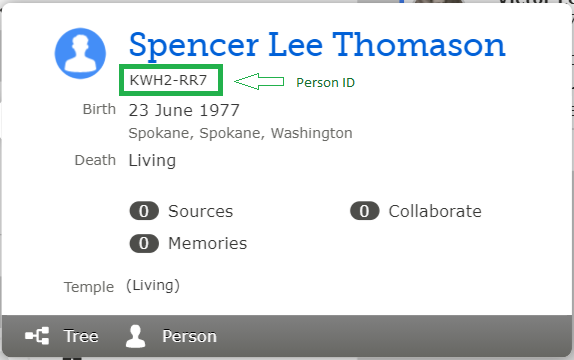 You may select a different Person ID other than your own, but the Person ID you select must belong to a person who is living.
| | |
| --- | --- |
| Family Search Person ID: | You are currently enrolled for: |
| (required) | |
Compare the different versions
Hope Chest Plus Edition

Only $29.99/year

Hope Chest Pro Edition

Only $39.99/year

Hope Chest Family Edition

Only $99.99/year
Subscribe
Subscribe
Subscribe
Hope Chest Plus Edition

Only $19.99/year

Hope Chest Pro Edition

Only $29.99/year

Hope Chest Family Edition

Only $69.99/year
Subscribe
Subscribe
Subscribe